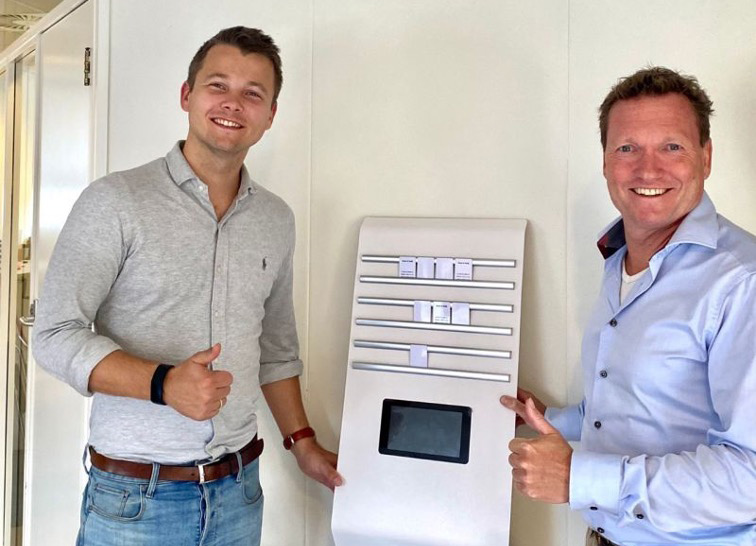 Vernieuwd product, verbeterde software.
Re-Order-It and HQ-Healthcare announce partnership
We are happy to announce a close collaboration with HQ-Healthcare for the Dutch market. In this cooperation Re-Order-It takes care for R&D, production and IT support where HQ-healthcare will take care for implementing and overall support of the Re-Order-It smart kanban system in the Dutch healthcare market. The Re-Order-It board makes it possible for staff to (Re)Order materials in an easy way. Several hospitals have proven that the system reduces stock levels by 70% and free up time for nursing staff up to 40 hours per department on a monthly base.
HQ-Healthcare has a broad experience in integrating smart solutions into daily routines executed by healthcare staff. "By adding Re-Order-It to our portfolio we are able to support processes in an even wider range. We are looking forward to this cooperation and have some projects in the initial phase" says Niels Mosterd, senior Advisor at HQ-Healthcare.
"For Re-Order-It this cooperation is again a major step in setting up our global partner network to scale up our business so everybody can benefit from our IoT innovations. HQ-healthcare is the ideal partner for The Netherlands based on their market knowledge and reference cases." says Daan te Nuijl, CEO of Re-Order-It.
The first cooperation in a project is scheduled for later this year at a major hospital in The Netherlands. We keep you posted…
About Re-Order-It
Re-Order-It improves ordering processes in industry, healthcare and hospitality industries in an easy and affordable way. To realize this we developed a smart E-Kanban system including a Kanban Board, software and integration into existing ordering processes. Re-Order-It is a sister company of Alltrace.com with over 20 years of experience in Internet of things solutions. We make you benefit from our knowledge and experience! Meer info